Reduce Costs, Improve Productivity, Enhance Care
Build The Right Supply Chain Solution
Medline is experienced in the unique supply chain requirements of individual healthcare settings and best practices throughout the industry. By offering exclusive distribution programs, quality products and a true consultative partnership, Medline Australia can help you reduce costs, improve productivity and focus on enhancing the quality of patient care.
Financial Flexibility
Inventory Management
Core & Advanced Logistics
Technology & Analytics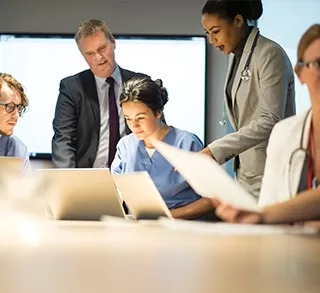 How can Medline help you?
Medline is helping health care professionals solve their business challenges with intelligent solutions. Partner with us to enhance productivity, contain costs and improve quality of care so we can build sustainable care together, now and into the future.